Teradyne designs and manufactures Automatic Test Equipment that delivers competitive advantage to the world's leading electronics companies.
CheckSum is a leading supplier of in-circuit test and on-board gang programming systems and services to the worldwide electronics manufacturing industry.

Based in Fremont, CA, Datest is an ISO9001- and AS9100-certified provider of advanced, integrated PCBA testing and inspection services, serving the CM/EMS as well as the OEM community since 1984. We offer in-circuit testing (ICT) and test development (hardware and software) for all major ICT platforms (Agilent 3070, GenRad, and Teradyne).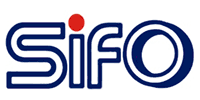 SiFO Technology delivers high quality in-circuit and functional test fixtures, programs, testers and services for worldwide OEMs and their China-based contract manufacturers.

TEAM A.T.E., is an international dealer of pre-owned electronics manufacturing equipment.